Main
» Entries archive
---
In another step towards world domination Google Inc. today announced release of their latest beta product - "Google Translate For Animals".
... Read more »
AMD has announced a new graphics card that can fill six displays with over one billion pixels per second to provide what the company unblushingly claims to be "the ultimate in entertainment and productivity".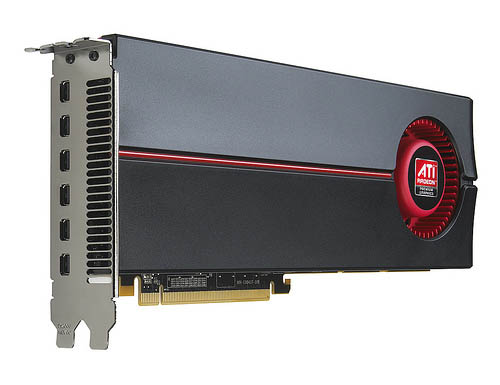 After reports indicating that China had tried to hack Google servers and computers of Indian Prime Minister's Office, Faking News has learnt that the Chinese hackers didn't even spare Bollywood actor Aamir Khan's blog. The hackers, backed by Chinese government agents, suspected Aamir Khan to be secretly backing the secessionist movement in Tibet, as he used the name of a Tibetan rebel monk in his latest movie 3 Idiots.
Aamir Khan is named Phunsukh Wangdu in the movie, which Chinese authorities suspect to be modeled after the jailed Tibetan rebel Phuntsok Wangdu, who is serving a 14 years sentence and is currently imprisoned at the Drapchi Prison in Tibet. Even though this connect

...

Read more »
This is the latest news i want to share with you. Today i received a call from one student in Punjab. The news he gave me is not acceptable at first sight but he was true. He told me that he had hacked into a University Website (I Will not name here the UNIVERSITY). He hacked it through SQL INJECTION STRING.


Now after hacking into the website.He was worried that what will be the reaction of cyber crime investigators when they traced him out.

Well hacking into any website without their permission i

...

Read more »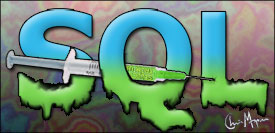 SQL injection vulnerabilities have been described as one of the most serious threats for Web applications. Web applications that are vulnerable to SQL injection may allow an attacker to gain complete access to their underlying databases.
Because these databases often contain sensitive consumer or user information, the resulting security violations can include identity theft, loss of confidential information, and fraud. In some cases, attackers can even use an SQL injection vulnerability to take control of and corrupt the system that hosts the Web application.
SQL injection refers to a class of code-injection attacks in which data provided by the user is included in an SQL query in such a way that part of the user's input is treated as
SQL code.By lever-aging these vulnerabilities, an attacker can submit
...
Read more »
Android is the first step in the vision of creating a better mobile phone. It is a complete open mobile platform software stack recently release by Google. Android can be run on mobile devices from companies that have come together to form the Open Handset Alliance. The Alliance currently consists of 34 companies including Motorola, T-Mobile and Sprint-Nextel. These companies have agreed to open access devices. This basically means that I, as a customer, can purchase a Motorola phone with service from one cellular network then later switch carriers but keep the same phone!

Android would run on Open Handset Alliance devices. It includes an operating system, middleware and key applications such as email client, calendar, maps, browser, and contacts. It also takes t

...

Read more »
Perfect Keylogger is a new generation keylogger which is absolutely undetectable. Complex internal mechanisms are hidden from the user behind the friendly interface. Perfect Keylogger is translated into 20 languages and is increasingly popular around the world! It lets you record all keystrokes, the time they were made and the application where they were entered. It works in the absolutely stealth mode. Stealth mode means that no button or icon is present in the Task Bar, and no process title is visible in the Task Manager list. Also, Perfect Keylogger can carry out visual surveillance. It periodically makes screenshots in invisible mode and stores the compressed images on the disk so you can review them later.
Indian police forces in the state of Tamil Nadu have their hands full with a recent online banking fraud cyber-crime they are currently investigating. After previously arresting three hackers for illegally rerouting funds from a local businessman's bank account, police have arrested another person believed to be involved in the same case as the other three men.
The investigation started after a local business man went to the police and complained that money was hi-jacked from his bank account. Between July 20, 2009, and August 13, the same year, the complainant lost around $60,000 (2.7 million Indian rupees) of his money after his account credentials were compromised. After further investigation

...

Read more »